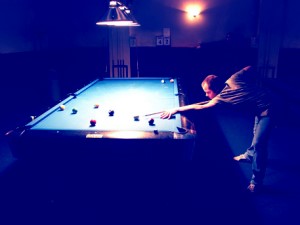 The winner holds the table,
Holds it against all comers.
Every night, he challenges.
Players, shoot your best...
One by one they challenge,
One by one they fall, and the
Last one at the table
Gets to play again, and
Again and again - but
Making the shots takes practice;
Every winner practices - a lot.
John B. Moss
31 October 2009