Oh Lord, it's only me...
A mile beneath the sea.
I'm prayin' to ya 'cause
It seems like I'm alone.
Oh sure, there's Joe, he's writin' home
To his wife and family... but me?
I've been alone since first I set to sea.
The pinging of the sonar, and the turning of
Our screws are the only company that I
Really cannot lose... 'cause when Joe gets mad,
Or me at him, and tempers really flash...
It takes a man to turn to prayer...
And so, dear Lord, perhaps You see
The perils here beneath the sea.
I guess you know Joe, and his family,
And maybe, please, you might know me?
Well, I guess I'd better go, God,
It seems we have some trouble,
The engineers are screaming that
We've gone and lost our bubble...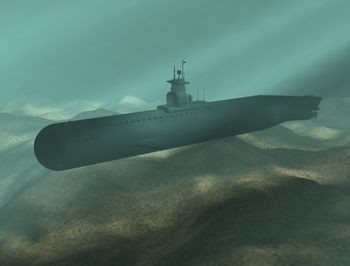 ...it's awful quiet now, Lord,
And perhaps they'll never know,
But tell the folks at home, Lord,
That we'll pray before we go.
John B. Moss
16 April 1963