Category: Poetry
December 30th, 2012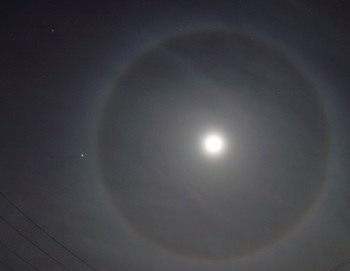 'Twas the night before Christmas and everyone knew
That Santa was flying, in fact he was due
To stop by this house ere the night was all through...
I pondered and paced and I couldn't believe
That he would whisk past me on this Christmas Eve
Without stopping in, so I paused with a grin,
Knowing his sleigh would be full to the brim...
But just what is this light I see high in the sky,
Approaching and arcing and soon drawing nigh,
And then I could see that his halo was bright,
It lit up his face, which was kindly and creased.
Excuse me, I said, as I felt ill at ease,
But aren't you a stranger to this part of town?
Hard as I might, I did try not to frown.
Then the old man smiled gently, his eyes were so kind,
He gestured a wave as though he did not mind ~
My stammering sense made me feel I was blind;
I've grown some, he said, and it's been quite a while
Since I've been to Earth; he continued to smile
And suddenly there, in the darkness I knew
His was the Season: no Santa was due…
Then I knelt at His feet, and I sobbed grateful cries
But He took my hand and He bid me arise
And gave me a blessing, then took to the skies...
The gift that He gave as He faded away
Was knowing the truth about Christmas that day;
'Tis good to be loved, better yet to give love;
Best to remember, the Teacher above.
John B. Moss
24 December 2012
June 10th, 2012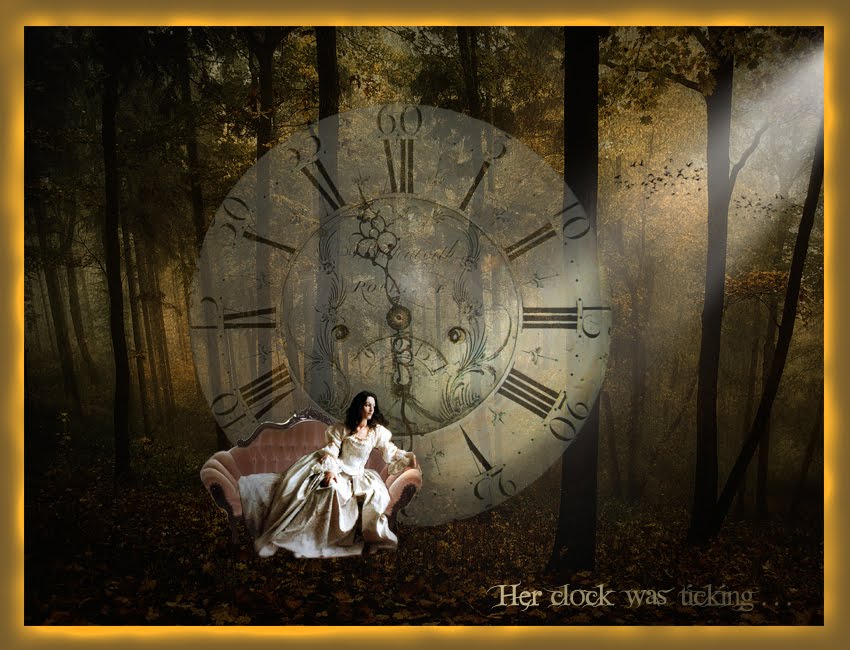 Softly, the clock 'tic tocs' on the far wall.
I hear nothing, until I carefully
Listen… listen… there! Can you hear
Each of the seconds, slowly
Nodding to you as they leave the
Clock ? tic toc tic toc - all the time,
Every day, but I hear them now. G'Nite…
John B. Moss
9 June 2012
Art by Lori.
November 1st, 2010
Oh Lord, it's only me...
A mile beneath the sea.
I'm prayin' to ya 'cause
It seems like I'm alone.
Oh sure, there's Joe, he's writin' home
To his wife and family... but me?
I've been alone since first I set to sea.
The pinging of the sonar, and the turning of
Our screws are the only company that I
Really cannot lose... 'cause when Joe gets mad,
Or me at him, and tempers really flash...
It takes a man to turn to prayer...
And so, dear Lord, perhaps You see
The perils here beneath the sea.
I guess you know Joe, and his family,
And maybe, please, you might know me?
Well, I guess I'd better go, God,
It seems we have some trouble,
The engineers are screaming that
We've gone and lost our bubble...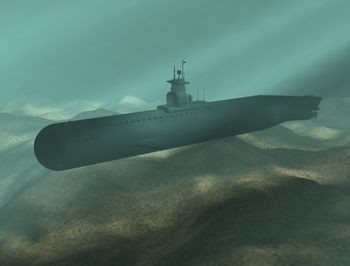 ...it's awful quiet now, Lord,
And perhaps they'll never know,
But tell the folks at home, Lord,
That we'll pray before we go.
John B. Moss
16 April 1963